Home Buying – Made Easy
A home is a dwelling-place used as a permanent or semi-permanent residence for a single person or a family.
A house is a building that functions as a home for relaxing, eating, playing and sleeping. Most modern houses will at least contain a bedroom, bathroom, kitchen or cooking area, and a living room. The design and structure of homes is also subject to change as the family structure changes and space requirements either increase or decrease.
Most families will use a licensed Realtor to sell their existing home or to help find them a new one. Some of the major concerns most families express are the location of house, asking price of home, size of home and the condition of the home.
Once a suitable home is located and a price is agreed upon, a home inspection is typically performed before removing conditions of Sale and Purchase Agreement.
Many Realtor's will recommend a Home Inspector that they are familiar with, most Realtor Associations will require that they refer a minimum of three, or the home owner will contact their own home inspector.
Currently in Ontario there are no professional requirements to become a Home Inspector. This means it is up to the Home Buyer to ensure the individual they choose to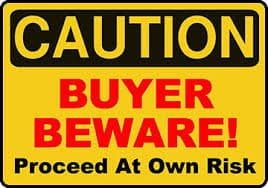 inspect one of their largest financial investments is in fact qualified to do so. You only have to watch a couple of Mike Holmes TV episodes to realize the financial loss you could incur with a poor home inspection.
One of the main concerns a Home Owner should be concerned with when buying an older home is whether Building Permits were taken out for renovations. Any renovation typically would include plumbing, electrical and structural inspections. If you buy a home that was done without a Building Permit you will be assuming responsibility for all deficiencies that may exist. Plumbing and electrical issues may not be readily apparent as they are typically covered but an unexpected problem may require you to uncover an area which could lead to expensive repairs once unseen deficiencies come to light.
Many Home Buyers are confused as to what a Professional Home Inspection actually includes.
A general home inspection is a visual inspection for system and major accessible component defects and safety issues. The inspection is not technically exhaustive. A "general home inspection" and a "home inspection" are the same thing.
A home inspection is designed to reflect, as accurately as possible, the visible condition of the home at the time of the inspection. Conditions at a home for sale can change radically in only a day or two, so a home inspection is not meant to guarantee what condition a home will be in when the transaction closes. It's not uncommon for conditions to change between the time of the inspection and the closing date.
New CSA Standards for Home Inspections in Ontario ( Legislation has not yet been passed )
Currently not all home inspectors have the qualifications required to protect a home owner when buying a home. Unless you do your home work and due diligence when hiring a home inspector, you could possibly get someone who knows less than you do. Although most Realtor's will refer 3 qualified home inspectors there are some Realtor's who are just looking for that quick inspection followed by a nice commision cheque.
The CSA Standards link above lists what the consensus of professionals involved in the Real Estate industry have recommend as a base standard for licensing.
Always Remember – Caveat Emptor – Buyer Beware
The Barrie Home Inspector offers Free Thermal Imaging with every home inspection.
If your new home has a wood burning fireplace, a fireplace insert, wood stove, outside boiler or pellet stove – your insurance company will most likely require that you obtain

a WETT Inspection prior to them issuing a home insurance policy. The Barrie, Alliston, Orillia Home Inspector offers a WETT inspection for only $50.00 when included as part of home inspection. Regular Fee for WETT Inspection is $175.00
Require information about chimney's, stainless steel liners or distances to combustibles, then visit either Barrie WETT Inspections or WETT Certified Inspections
During the summer months we provide Cottage Inspections during the weekends for most of the Muskoka region. WETT inspections are also provided on weekends for most of Georgian Bay during summer months.
With over 7,500 home inspections performed we stand by our service with a 100% Money Back Guarantee. Guarantee is good for 30 days from when you take possession of your new home.
Learn about Home Inspection Process
Your Home Inspection
Buying a Home – Buyer Beware
The Barrie Home Inspector
Home Inspection Pricing