Read what the Barrie Home Inspector's clients have to say!
Five Stars to Barrie Home Inspector!
We trusted Roger to do a thorough home inspection, and he exceeded our expectations. We truly felt comfortable making the decision to purchase our home after he walked us through every inch of the inspection process. He took the time to show us every deficiency and explained everything in great detail to ensure we understood everything.
Thanks, Roger! ― John & Doreen (Midland ON)
Hello Roger,
I am writing thank you for the outstanding efforts you have put forth in our home inspection. I had contacted you on the 20th of June with hopes you would be able to complete a home inspection by the end of the week, but instead were able to squeeze me in on a tight time line around a wedding, which was greatly appreciated. Not only were you early for our appointment, but worked diligently in accommodating me as I was out of town for work. You made this stressful time possible by supplying me a very extensive report through email, again to which I am still impressed.

Working in a time where home inspectors collaborate with real estate agents and are under scrutiny from Consumer Protection Ontario for ripping potential home owners off,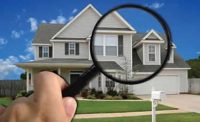 you and your company are a breath of fresh air for the industry. Going into this knowing an inspector cannot see or find everything and that the inspection does not provide
warranties or guarantees on a home's condition, you did find Structural, Plumbing and some Electrical issues. You hold a knowledge that I have yet to run into in this industry, I will quote you from my report "The main item that stands out is that all this work was done without obtaining a building permit. So that means no one inspected any of the required items before they were covered up" again a skill I will not let go unmentioned.
Lastly I would like to touch on your integrity. You asked me to apologize to my realtor because he wanted you to call him to discuss findings with him to which you stated" I work for you and I wanted you to read report before someone expressed their opinions about these deficiencies." Again I think this speaks for its self but I will commend your integrity and loyalty anyway.
With your abilities and integrity, I have no doubts anyone who hires you will be exceptionally pleased.
Sincerely,
Rory Hilts
Hello Roger,
" I just wanted to say we appreciated your thoroughness and professionalism. My father in-law (to-be) and I both found you to be very knowledgeable and personable. I have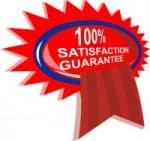 already recommended you to a friend who is considering a home inspection to determine what needs to be addressed in his current home. We researched the web for what makes a 'good' home-inspector, and you met the mark on all counts. Furthermore, your website is an invaluable resource for us to refer to; the photos and descriptions of areas that could use attention will make DIY repairs so much easier. Lastly, it was your inspection that allowed us to return to a negotiation on price, which resulted in an additional reduction in our buying price. Hopefully you are still active in your profession when we purchase our next home."
Kristopher
Hello Roger,
" We just logged on and reviewed the home inspection report. Everything looks great and seem's in order.It was a pleasant experience dealing with you and your company, if you need a referral in the future, my wife and I would be more than happy to be contacted."
Don
"I was very impressed with your thorough inspection of my home. Your manual was professional and informative. You went beyond the call of duty to insure I knew everything about the house. I would not hesitate to use your services again."
Gerry (from Barrie, Ontario)
"The home inspection service that you provided was very useful. I am convinced that it is a must for everyone buying a home. You worked for us as if you were buying the home. We were impressed by your professionalism and dedication."
Barb (Elmvale)
"Napoleon, thank you very much. You did a good job and I truly appreciate it. Your suggestions of things to look out for will be taken seriously. It was a pleasure dealing with you. This was my first home and you provided comfort during a stressful time."
Susan Chang
"Roger took the time to inspect the house thoroughly."
Cathy Woster
"I have observed several inspections and none were as thorough as you."
Bobby Johnson
"Roger, have received your report. Looks good. We were impressed with your knowledge. Enjoyed seeing you work. We learned quite a lot. Thanks for your help."
Fred & Ethel Simpson
"You did a fantastic job on inspecting our new home. Your report was easy to understand and draws attention to problem areas and potential problem areas."
Henry Rose
" Thank you so much for such a wonderful experience with your services! Roger Frost did such a great job showing and explaining everything to us. And the report online is very detailed and we can't beleive how fast it was posted!
We are very pleased with the overall experience we had today.
Roger, thank you for your time and expertise today!
We now feel educated on the new home we have purchased! Thanks again! "
Jen & Dave
"Great report. The pictures are extremely helpful. Will recommend you to other REIN members."
Steve
" Thank you for your time and professionalism. We will contact you again when we need a solid home inspection. We did NOT buy this house."
Bernie
Thank you Roger, It was a pleasure doing business with you.
Cheers Tim
Thank you very much.. what a great job, very thorough and to the point. I really appreciate the short notice inspection/meet and being able to accommodate my schedule.
Good work would highly recommend you to anyone I can!
thanks again! Diane
Barrie Home Inspections has inspected over 8,000 residential properties.  Knowledge, Training and Experience are the key factors in being an above average home inspector.  When choosing a home inspector for your next purchase ensure you ask about his qualifications prior to hiring.

Roger Frost
Certified Building Code Official
Certified Master Inspector
WETT Certified Inspector
Phone 705-795-8255 
Certifications