Asbestos Testing Service – Certified Pro-Lab Testing
Asbestos Testing Service – Asbestos is a mineral fiber that can be positively identified only with a special type of microscope. Asbestos is a natural mineral with unusual qualities. It is strong enough to resist high temperatures, chemical attack and wear. A poor conductor, it insulates well against heat and electricity. Asbestos crystals become long, flexible, silky fibers, so it can be made into a wide variety of forms. It can be spun into yarn, woven into cloth or braided into rope. Asbestos can also be added to materials as diverse as cotton and cement.
The Barrie Home Inspector is now providing Laboratory Testing Service for Asbestos in Barrie, Alliston and Orillia.  Call for quote today.  705-795-8255
Asbestos Testing Service – Building Products
Most people exposed to small amounts of asbestos, as we all are in our daily lives, do not develop major health problems associated with asbestos. However, when disturbed, asbestos material may release asbestos fibers, which can be inhaled into the lungs. The fibers can remain there for a long time, increasing the risk of disease. Asbestos material that would crumble easily if handled, or that has been sawed, scraped, or sanded into a powder, is more likely to create a health hazard.
Health Canada has recently updated its web site relating to asbestos hazards in the home.  Canada had been promoting asbestos as dangerous only when inhaled in significant quantities.   The contentious lines concerning exposure to asbestos have now been expunged from the website, reflecting the position held by medical bodies around the world that there is no safe amount of asbestos ingestion.
Prior to 1985 asbestos was used in many construction building materials such as pipe lining, plaster walls and insulation to name a few. The Ontario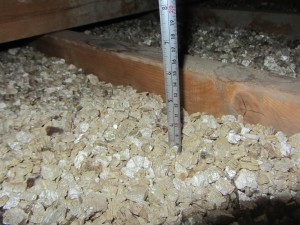 You can read more on Canada's Health Risks for Asbestos website.  Be advised that The World Health Organization says that all types of asbestos can cause lung and throat cancers, and that approximately 125 million people are still exposed to the mineral in the workplace. As well, it says an estimated 107,000 people die each year globally from asbestos-related disease.  Canada has continued to support the Quebec Asbestos Mining Industry even as the rest of the Western world banned the production and export of the mineral. 
Asbestos Testing – Where Asbestos May Be Found in the Home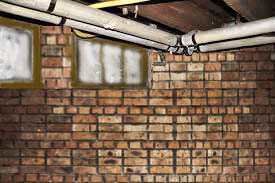 Houses built between 1930 and 1950 may have asbestos as insulation.

Some roofing and siding shingles are made of asbestos cement.

Asbestos may be present in textured paint and in patching compounds used on wall and ceiling joints. Their use was banned in 1977.
Artificial ashes and embers sold for use in gas-fired fireplaces may contain asbestos.
Older products, such as stove-top pads, may have some asbestos compounds.
Walls and floors around wood-burning stoves may be protected with asbestos paper, millboard or cement sheets.
Asbestos is found in some vinyl floor tiles and the backing on vinyl sheet flooring and adhesives.
Hot water and steam pipes in older houses may be coated with an asbestos material or covered with an asbestos blanket or tape.
Oil and coal furnaces and door gaskets may have asbestos insulation.
Bulk sampling of presumed asbestos containing material (PACM) is the most common practice of obtaining samples for asbestos testing. A minimum of 3 samples are required for each different type of PACM. A piece of the PACM is physically removed and sent for laboratory analysis.
When purchasing a new home or investment property call Barrie Home Inspections for a complete inspection and analysis of your home.
WETT inspections for your fireplace, wood stove or pellet stove can also be performed at the same time, with a substantial saving for you, the customer.
Certifications