Barrie Home Inspections
Barrie Home Inspection has over 20 years of actual Home Inspection Experience. He has completed over 8,000 inspections. As a Certified Building Code Official with the Ontario Building Officials Association and a Certified Master Inspector, this expertise gives you Peace of Mind. Call Roger Frost when making your next purchase.
Barrie Home Inspections – Why You Need a Home Inspection
Barrie Home Inspections has completed the Carson & Dunlop Home Inspection Training Course and is a member of the National Commercial Building Inspectors Association. This Training and Experience can help you avoid unwanted stress and possible financial loss. While unable to see through walls many deficiencies can be detected by seeing the result of poor workmanship or improper building practices. Trust the Experience and Training of Barrie Home Inspections when investing in a new property.
Every home has some issues, even brand-new homes. A Professional Home Inspection can protect you from the unexpected, which could cost you a lot of money. Buying a brand-new home comes with a Tarion Warranty. This warranty program has had many problems in the past.
Home Inspections Barrie – What is a Home Inspection
Buyers Home Inspection – A professional home inspector performs a visual assesses of the property.  The Home Inspection includes the heating and cooling systems, plumbing, electrical work, water, and sewage, as well as some fire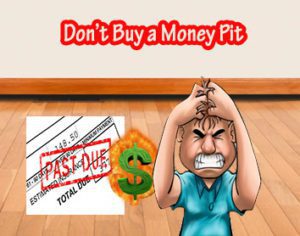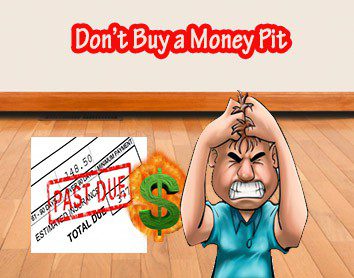 and safety issues. In addition, the home inspector will look for evidence of insect, water, or fire damage or any other issue that may affect the value of the property.  After the potential buyer receives their Home Inspection Report, they will evaluate all the items identified and either proceed with the sale, ask that the seller make some required repairs or cancel the contract.
Note:  The Ontario Real Estate Association used to require sellers to complete a Sellers Property Information Sheet.   This questionnaire obligated Sellers to Disclose a number of items regarding the the home.  Unfortunately this document lead to even more legal disputes than before it was put into use.  Many Ontario Real Estate Lawyers will advise sellers not to sign a SPIS form for their own protection.  This just reinforces the need for Buyers to obtain the services of a Professional Home Inspector as no one else is held accountable if problems arise after the sale.
Barrie Home Inspections – Standards of Practice
The Barrie Home Inspector follows InterNACHI Standards of Practice.  The Main Items Inspected include the following:
✔️ Roof – Inspector will walk roof if it is deemed safe
✔️ Exterior – All exterior cladding, doors, windows, sidewalks, driveway, decks and retaining walls
✔️ Basement, Foundation, Crawlspace & Structure
✔️ Heating – Check operation of furnace and note year and make
✔️ Cooling – Check operation ( weather permitting ) make and model
✔️ Plumbing – Visibly inspect and operate all plumbing fixtures
✔️ Electrical – Remove main panel cover – inspect and note any deficiencies
✔️ Fireplace – Only inspected if obtaining a WETT Certified Inspection
✔️ Attic, Insulation & Ventilation – Inspect attic – note type and depth of insulation
✔️ Doors, Windows & Interior – Check caulking, seals, finishes and operation
Read InterNACHI complete Standards of Practice
Barrie Home Inspections – PreListing Inspection
In todays Hot Real Estate Market many Home Owners are hesitant to forgo a Home Inspection when involved in "bidding wars" over a property.  Have a Pre-Listing Home Inspection available to prospective buyers can alleviate their fears and possibly convince them to make an offer.  This feature can ultimately lead to getting a higher selling price.
Statistics show that Sellers who get a Pre-Listing Home Inspection get higher selling prices and their homes tend to sell faster.  First impressions are very important when selling a home, whether it's a new paint job or replacing an old air conditioner, the end result gives prospective buyers the impression that the seller maintains the home in good condition.  A couple of thousand dollars difference at the end of negotiations will not affect the sale of a home, but many buyers do not want a house that they will immediately have to start making improvements on.  For example if your furnace is twenty years old it will soon have to be replaced,  this will be pointed out during any home inspection and the buyers will have that fact in the back of their mind when submitting an offer, so why not invest in a new furnace and have a positive impression instead.
No home is perfect and usually a Home Inspection Report will detail lack of caulking, peeling paint, stuck windows, loose locks, the list can be endless.   A Pre-Sale Home Inspection allows the Seller to do the required maintenance and make small repairs to shorten the list of deficiencies.   A long list of minor items may be enough to sway a potential buyer to looking at a more appealing property.
Types of Home Inspections – List of Services and details of what each type of Home Inspection will do for our client.
List of Deficiencies found in New Homes
❌ – Ice and Water Shield not installed on roof.  Roofer pockets approximately $400.00  ( cannot be fixed without removing shingles )
❌ – Engineered Floor Joists drilled through by Plumber & Gas Man.  ( requires detail drawing from engineer to repair )
❌ – Wrong Styrofoam used on exterior of home.  EIFS fell off after one year.  (  no Tarion Warranty on house )
❌ – Poor Landscaping – water drained from driveway to under front porch and foundation. ( buyers had to take builder to court )
❌ – Poor Workmanship – Floor Tiles were laid without using spacers and grout spacing was varied over entire floor. ( buyers had to  take builder to court )
❌ – Brick Layer started wall on top of a mortar base.  Eventually all brick had to be removed.  ( this was covered by Tarion after a long battle )
❌ – Windows that cannot be opened.  Casement window hit decorative soffit and could not be opened.
❌ – Basement bathroom rough in right in front of electrical panel.   Electrical panels are not permitted in bathrooms.
❌ – Windows – One subdivision in Innisfil had issues with windows that had not been resolved when I talked with neighbor.
❌ – Think that Tarion Home Warranty will protect your biggest Financial Investment?
❌ – Asbestos Insulation found on Century Home Heating Ducts
Read some very Interesting  Articles on Tarion Home Warranty
Home Inspection Qualifications
Barrie Home Inspections has completed the following Ontario Government Courses:
Carson Dunlop Home Inspector graduate

Ministry of Housing – Part 9 The Building Envelope

Ministry of Housing – Part 9 Structural

Ministry of Housing – Part 3 Fire & Structural

Ministry of Housing – Part 3 Large Buildings

Ministry of Housing – Part 3 Health & Safety

Ministry of Housing – Part 10/11 Change of Use

Ministry of Housing – Part 9 Health and Safety

Ministry of Housing – Part 9, The House

Legal Process – pertaining to Ontario Building Code

Plans and Review – DND qualification
Home Inspection Experience
Former Registered Builder with HUDAC (now TARION)

In charge of project reviews for Fire Dept for 7 years

Mould Certification Course- Level One

Member of NACHI (national association of certified home inspectors)

Member of NACBI (national association of commercial building inspectors)

Certified Master Inspector
All Part 9 and Part 3 Building Code Courses certified courses by the Ministry of Housing and taught by the Ontario Building Officials Association. All courses are 40 hours in length with a required pass of over 70%.
Interesting Findings During Home Inspections
 Home was listed as having a separate 200 amp service for large workshop.   Actually someone had made an illegal connection to Service Entrance area of main panel.  So there was a 200 amp service running to shop with no over amperage protection.
Home in Midland had 100 amp breaker panel with no shut off for main power.  Connection must have been made using live conductors or electrical meter pulled to interrupt power.  This same house, being sold as is, had floor joist cut to install stairs to basement with no header support added to support cut joist.
Brand new home in Barrie had two engineered floor joist drilled through top chord by plumber and gas fitter.  They never reported damage and city inspector did not find them.
Brand new townhouse in Barrie had no Ice and Water Shield installed on upper roof.
Home Owner needed some storage roof in attic area of garage.  He cut one side of engineered wood truss supports all along area he wanted for storage.  Read our detailed article on Protecting Your Attic which explains the components and problems that can be found in attics.
Innisfil home owner installed basement apartment.  Plumbing drain line was supported on short piece of ABS pipe turned on its side.
Basement walls with metal framing using Romex wiring with out proper Grommets or Stand Offs.   No Building Permit or Electrical Inspection.
Multitude of unsafe electrical work.  Taped wire connections made outside of boxes, reversed polarity, wiring entering panels without connectors etc.
Recently contacted by client whose natural gas fireplace was noted as being defective as it would not light.  He called in Enbridge Gas and they identified that unit was to close to attached commercial building.   Wall would have to be moved to comply with gas regulations.
View Pictures of Actual Home Inspection Defects
Every Home Inspection by the Barrie Home Inspector is guaranteed for a period of 30 days after you take possession of your home.  This gives the Home Owner ample time to find any issues that they think should have been observed during the home inspection.  We want our clients to be 100% Satisfied and to Know that we stand 100% behind our Home Inspection Service.
Home Inspection Frequently Asked Questions
Home Components Estimated Life Span
Certifications