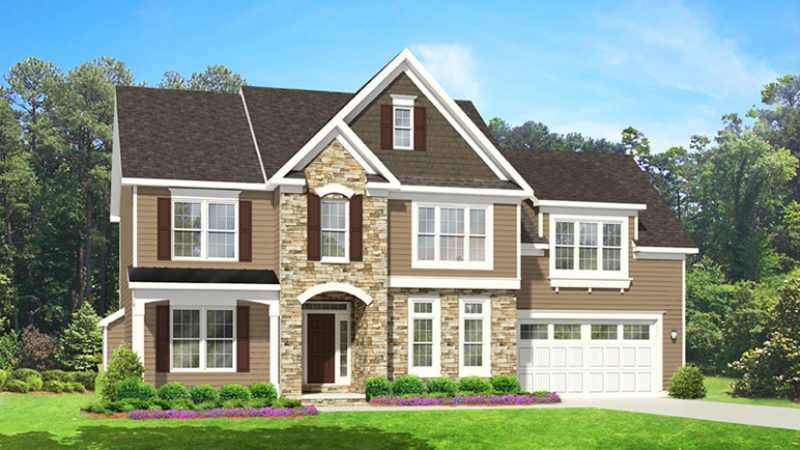 WETT Inspection of Floor Protection
Every wood stove is required to have proper floor protection, which is determined by B365 Installation Code for Solid Fuel Burning Appliances and Equipment. Your appliance would be exempt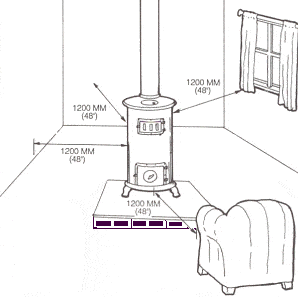 from these requirements if it was installed on a concrete floor. Not having the required floor protection can endanger you and your family. Often during WETT Inspections we often find improper or damaged floor protection around space heaters.
As part of the WETT Inspection we evaluate the floor surrounding the wood stove for Ember Protection. Ember protection is required to extend a minimum of 18 inches in front the opening door, and 8 inches beyond the appliance on the other sides. Construction of the ember pad could be ceramic tile, that is grouted, or sheet metal of a minimum thickness of 0.38 mm. You can also purchase a ULC Rated Hearth Pad to provide ember protection. This pre-finished units come in multiple sizes and are very popular with people who have wood stoves and fireplaces.
Depending on the height of your appliances legs you may require added floor protection below your stove.  For example an appliance that has only 3 inch legs could be required to have two layers of .35 in thick hollow masonry, clay or concrete units, arranged at right angles to allow for air circulation.  An appliance with 7 or over in of clearance would only require one layer of masonry blocks to be installed.
Hearth Pad Requirements
Your hearth extension is a noncombustible apron that covers the floor in front and to each side of the fireplace opening.  The size of the hearth pad is determined by certification, but the front extension, measured from the fireplace opening, is using from 16 inches to 20 inches measured from the front of the fireplace opening.  Side extensions of hearth pad can vary greatly form 1 1/2 inches to over 12 inches.  The hearth extension is required to be centered on fireplace.
WETT Certified Inspection
Ensuring your wood burning appliance is installed correctly can give you peace of mind.  Your insurance company will probably require a WETT Certified Inspection if you are buying, selling or changing companies.  As a home owner you can check your unit prior to arranging an inspection to ensure all components meet today's standards.
We provide WETT Inspections in Barrie, Alliston, Orillia and all of Simcoe County.
Call Roger to book your inspection today:
Cell  Phone 705-795-8255
Toll Free – 888-818-8608
Articles You May Enjoy
Home Inspectors Barrie Ontario
Midland Home Inspector
WETT Inspection Defect Pictures
Home Inspector Midland
Home Inspection Guide
Orillia
WETT Inspection Information
Innisfil WETT Inspections
Flue Pipe Installation
WETT Certified Inspection – Flue Pipes
Barrie WETT Inspector
Inspections
Pre-Delivery Inspections
Pre-Listing Inspection
Pricing Policy
Privacy Policy
Types of Inspections