Areas Inspected by Barrie Home Inspector
Areas Inspected – Roger Frost provides Professional Barrie Home Inspections to most of Simcoe County.  The Barrie Home Inspector also provides professional home inspections for the listed cities and municipalities.  Also during summer months we will travel to your cottage area property on weekends depending on weather.  We typically go to areas such as Bracebridge and Huntsville on Saturday's and Sunday's for cottage or WETT  Inspections.  We also will provide Home Inspections and WETT Inspections to island properties when "Boat Transportation" is provided.

Areas Inspected: Simcoe County
Areas inspected by Barrie Home Inspector Alliston, Angus, Barrie, Beeton, Bradford, Bond Head, Creemore, Everett, Innisfil, Lagoon City, Midland, New Lowell, Newmarket, Orillia, Penetang, Ramara, Simcoe County, Stayner, Tottenham, and Wasaga Beach
 If you are looking for Peace of Mind when purchasing your new home, you have come to the right place. With over 18 years of actual home inspection experience and having performed over 8,000 home inspections, you can rest assured you will not have any unwelcome surprises when purchasing a new home.
Commercial Property Inspections
The Barrie Home Inspector has provided Commercial Property Inspections  to the majority of Southern Ontario. Commercial Building Inspections –  Contact us for a quote on your next investment purchase.   We inspect Plaza's, Strip Malls, Churches, Industrial Buildings, Office Buildings, Apartment Buildings and Mixed-Use Buildings.
WETT Certified Inspections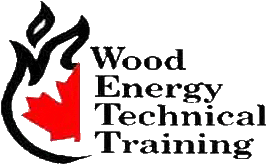 Most Insurance Companies now require a WETT Certified Inspection of any Wood Burning Appliance prior to issuing an Insurance Policy.  Individuals who have completed the Required  courses provided by WETT become Certified Inspectors.   They are trained to perform an inspection of your appliance and report on any deficiencies from the requirements of the Ontario Building Code, Fire Code and CSA B-365.  Although many people call this form a WETT Certificate it is actually just a report issued by a WETT Certified Inspector.
During Summer Months we provide Inspections to most parts of
Cottage Country
on Saturday and Sunday's.  We have traveled as far north as Huntsville and east as far as Bobcaygeon, Kawartha Lakes, ON.  If you are purchasing a new property with an existing wood burning appliance it is always recommended that you have the chimney cleaned prior to having a WETT Inspection.  Even a small layer of Creosote Build Up can hide cracks in flue liners etc. 
Barrie Home Inspections
also provides WETT Inspections to Bradford
All Home Inspections come with
FREE Thermal Imaging
scans of your home.  Infrared Cameras can help find hidden moisture, missing insulation and electrical hot spots.
Your attic can many hidden problems, from rodent infestation to mould.  Protecting your attic is an important goal for home owners who want to minimize damage. Read our detailed articles on your attic and and its components.
Certifications