Pre-Listing Inspections can save you money and stress.
Why a Pre-Listing inspections? Every home sold in todays market will most likely have a home inspection. If you are putting in a Conditional Offer on a home they will probably want you to have a home inspection so you can waive that condition as part of your offer. This prevents you using the Home Inspection as an escape clause later on.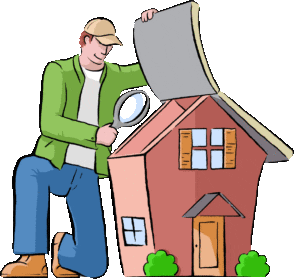 Having a Professional Home Inspector inspect your home prior to listing only makes sense. You will identify any major issues prior to putting home on the market and also it allows you to repair minor or maintenance issues. The up side to this is that you will not be negotiating a price only to have potential buyer re-open negotiations due to some item found during the home inspection.
Also your buyer will be more positive as you have removed the majority of maintenance issues and required small repairs from showing up in his home inspection report. Your negotiated price will remain as your selling price.
Another plus factor is obtaining a pre-listing inspection is that your home will show much better to potential clients during showings and open houses. Many home buyers are very observant and knowledgeable concerning condition of houses. Removing small deficiencies will give a better overall opinion of your home and possibly generate more and higher offers for property.
We provide you with a computerized inspection report with pictures of every deficiency and areas of concern. We discuss your options and suggest methods of correction or repair. The inspection report is discussed in detail with home owner at the conclusion of every inspection.
We include Free Thermal Imaging scan as part of every Pre-Listing inspection.
Most home buyers will also want a WETT Certified Inspection of Fireplaces, Wood Stove or Pellet stove prior to purchasing.  As part of Pre-Listing Inspection you can have your Wood Burning appliances inspected for only $50.00 as part of your Inspection Package.
Articles You May Enjoy
Home Inspectors Barrie Ontario
Midland Home Inspector
Edmonton Electrical Contractor
Home Inspector Midland
Home Inspection Guide
Shop Barrie
Orillia
WETT Inspection Information
Innisfil WETT Inspections
Flue Pipe Installation
WETT Certified Inspection – Floor Protection
WETT Certified Inspection – Flue Pipes
Inspections
Pre-Delivery Inspections
Pricing Policy
Privacy Policy
Types of Inspections