Wasaga Beach Home Inspector
The Wasaga Beach Home Inspector, Roger Frost is committed to providing the best possible home inspection service for $449.00 (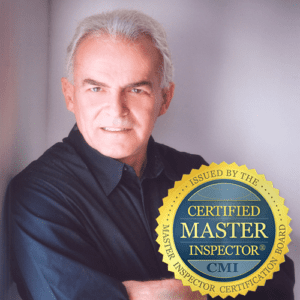 Single Residential Home). Roger is a Certified Master Inspector with over 8,000 inspections. You can benefit from our Knowledge and Experience when investing in your new home.  Roger is also a Certified Building Code Official with the Ontario Building Officials Association, which indicates his proficiency in both Part 9 and Part 3 of the Ontario Building Code.
Home Inspection Service at a Great Price
Home Inspection for $449.00 ( single residential home ) which includes FREE Thermal Imaging with every inspection.  Century Homes start at $499.00.  Extra out buildings such as detached garages or workshops are $50.00 ( custom fee will be quoted for detached building with water and electrical services installed.)
100% Money Back Guarantee
With over 30 years of construction and inspection experience The Wasaga Beach Home Inspector is your best choice for professional and detailed commercial or residential home inspections in the local area. Our detailed analysis of the property will aid you with making the right decisions when investing in real estate and our Money-Back Guarantee will give you "Peace of Mind" when making one of your largest investment decision.
A home inspection is a visual, non-invasive inspection of all the major systems of your home. Starting at the exterior, we climb your roof, evaluate shingles, cladding, landscaping, decks, drainage systems and landscaping. We then inspect the basement; checking all systems, running all fixtures, operating doors and windows, testing electrical outlets, and we end up in your attic.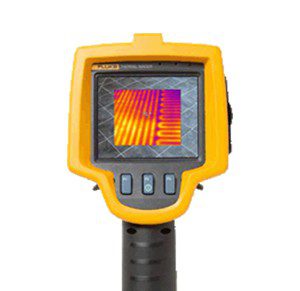 When you hire Roger Frost for your Home Inspection, you can expect a comprehensive, individualized approach to your all your needs as a purchaser. All my home inspection services come with Free thermal imaging of your home, which guarantees the most extensive report available. Choosing Roger Frost to inspect your home guarantees Peace of Mind during the home buying process.
The general rule of thumb when buying Real Estate is that a seller isn't obligated to disclose defects that are visible to a buyer. If deficiencies are not discovered prior to closing it is very difficult to recover the cost of repairs , or  have any money refunded. We offer FREE Thermal Imaging as part of our inspection package, helping to identify electrical hot spots, missing insulation and concealed moisture issues.
At the conclusion of every inspection we review all deficiencies found and ensure you, the buyer, completely understand the nature of the deficiency and what is required to repair the problem. Our computer generated report then clearly sets out all deficiencies and maintenance requirements for your property at the time of the inspection.  Part of the computer generated home inspection report is a General Summary, which can be used as a maintenance list for repairs.
With over 15 years experience, over 8,000  inspections we have the Experience, Knowledge and Education to offer you a 100% Money Back Guarantee. As a potential purchaser you can put our training and experience to work for you when purchasing a new property. Enjoy a Risk Free Home Inspection when you hire Roger Frost. Call anytime for phone consultation for Information about your home or your home inspection.
The Wasaga Beach Home Inspector also provides the following services:
Air quality testing – mould testing
WETT Inspections
Thermal Imaging
Asbestos Testing and Sampling
Commercial Building and Property Inspections
Free phone consultations
Caveat Emptor – Buyer Beware
This is the governing rule of law in Ontario when you are purchasing a property.  Although the Seller and Realtor are required to disclose certain deficiencies they are aware of, what is your actual protection,  other than a Home Inspection?  The Rule of Latent and Patent Defects offers you Legal Recourse in certain situations.
We provide FREE follow up consultation. We are only a phone call away!
Roger Frost
Certified Building Code Official
Certified Master Inspector
WETT Certified Inspector
Phone 705-795-8255 
Certifications